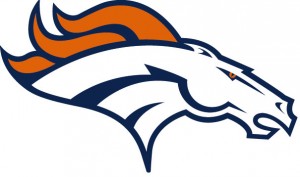 Defensive tackle Marcus Thomas appears to have finished his stint with the Denver Broncos.  The team announced new jersey numbers on Monday (rookie numbers here), and Thomas' No. 79 was assigned to defensive lineman Jeremy Beal.
Jacob Tamme — No. 84
Cornelius Ingram — No. 82
Tracy Porter — No. 21
Jeremy Beal — No. 79
Sealver Siliga — No. 98
Thomas was drafted by the Broncos in the fourth round of the 2007 NFL draft and has started in 34 games and recorded one sack and 146 tackles but was unable to agree to a contract extension with Denver during the offseason.  Beal was drafted in the seventh round of the 2011 NFL draft by the Broncos but did not record any statistics last season.
In other defensive tackle news, Ryan McBean, who is facing a six-game performance-enhancing drug suspension, has signed with the Baltimore Ravens.  The Broncos parted ways with McBean in April.
The Broncos seem to feel OK about their defensive tackle situation and have eight defensive backs listed on the roster.  A rotation of Derek Wolfe, Justin Bannan, Kevin Vickerson, Ty Warren, Ben Garland and Mitch Unrein seems to be the most likely scenario.