Posted Tue Apr 24th by Monty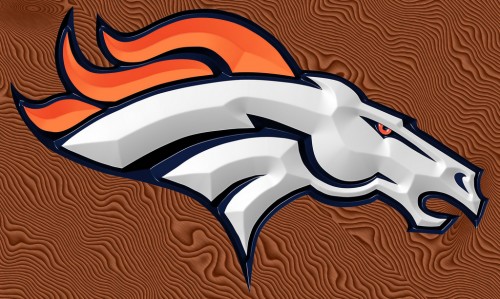 The BroncoTalk 2012 Fan-Interactive Mock Draft is nearing its end as we approach the real NFL draft on Thursday, April 26. Finally, at position #30, the Denver Broncos are on the clock.
The Denver Broncos were previously on the clock at their appropriate position of Pick 25; in our mock, the San Francisco 49ers traded up from 30 to 25, giving the Broncos their second and third round picks to do so. Now the Broncos pick 30th, or third to last, but have a pair of picks in both the second and third rounds to make up for it. Maybe they can even package those picks to move back into the first round…?
First thing's first. Who's out there for the Broncos (and GM gmunny33) to snatch? Let's take a look.
Best Players Available — Mel Kiper's Big Board
There are still four players left on Mel Kiper's most recent Big Board (which only goes 25 deep).
Stephon Gilmore, CB, South Carolina (12)
Chandler Jones, DE, Syracuse (19)
Bobby Massie, OT, Ole Miss (21)
Lavonte David, LB, Nebraska (24)
We covered Gilmore in-depth here, while also breaking down CB Janoris Jenkins, who is also available. Those would be value picks for the Broncos at 30. (Gilmore has been skyrocketing up draft boards very late, so it's no surprise that GM's two weeks ago weren't picking him where he's currently slotted.)
Best Player Available — Mike Mayock's Rankings
Top 5 remaining
Stephon Gilmore, CB, South Carolina (8)
Chandler Jones, DE, Syracuse (9)
Doug Martin, RB, Boise State (17)
Jerel Worthy, DT, Michigan State (26)
Vinny Curry, DE, Marshall (30)
Based on Need — Mike Mayock's Positional Rankings
Now let's look at some of the Broncos' presumed needs heading into Thursday, and which players are available. We'll look at DT, RB, CB, and S.
Defensive Tackles
Fletcher Cox, Mississippi State – Drafted
Dontari Poe, Memphis – Drafted
Jerel Worthy, Michigan State
Michael Brockers, LSU — Drafted
Devon Still, Penn State
Running Backs
Trent Richardson, Alabama – Drafted
Doug Martin, Boise State
David Wilson, Virginia Tech
LaMichael James, Oregon
Isaiah Pead, Cincinnati
Cornerback
Morris Claiborne, LSU – Drafted
Stephon Gilmore, South Carolina
Dre Kirkpatrick, Alabama – Drafted
Casey Hayward, Vanderbilt
Trumaine Johnson, Montana
Safety
Mark Barron, Alabama – Drafted
Harrison Smith, Notre Dame – Drafted
Brandon Taylor, LSU
DeQuan Menzie, Alabama
Phillip Thomas, Syracuse
BroncoTalk's Draft Coverage
Finally, we've profiled a lot of players over the last few weeks as we prepare for the draft. Let's look at the status of some of those players we've highlighted.
Jerel Worthy, Michigan State
Devon Still, Penn State
Both defensive tackles are still available, so we could definitely go that route.
Doug Martin, Boise State
David Wilson, Virginia Tech
Both running backs we highlighted are also available, though the stock of both Martin and Wilson fluctuates depending on who you ask. Some, like Mayock, have Martin as a Top 20 prospect. Others have him ranked in the mid-2nd round.
Dont'a Hightower, ILB, Alabama – Drafted
Peter Konz, C, Wisconsin
Janoris Jenkins, CB, North Alabama
Kendall Wright, WR, Baylor – Drafted
Coby Fleener, TE, Stanford
Konz would be an intriguing fit at #30. ProFootballFocus listed Center as the Broncos' top need heading into the draft.
Who should the Broncos pick given this scenario? The GM's pick will drop at 1:30 p.m. MT, so check back then to see how the Broncos fared!

Loading ...