Recently I have taken an in depth look at the college prospects available at our largest areas of need on offense (running back) and defense (defensive tackle (part 1, part 2). With less than two short weeks to the 2012 NFL draft I am breaking down which prospects will be on the Broncos radar pick-by-pick (Editor's note: Geoff submitted this for review days ago. We'll definitely lend him a hand in getting this pick-by-pick analysis ready if needed). To get the excitement flowing in ample amounts we will start, here today, at our first round pick, #25.
The RB and DT prospects I examined at this pick include Doug Martin (RB Boise State), David Wilson (RB Virginia Tech), Devon Still (DT Penn State), Michael Brockers (DT LSU), and Jerel Worthy (DT Michigan State). Many were surprised in last years draft when the Broncos selected  Texas A&M OLB Von Miller over Alabama DT Marcel Dareus. With this in mind Broncos fans must be prepared for the front office squad to select the best player available over drafting strictly for need. Here are the players that could be of great interest to the Denver Broncos at pick #25.
Dont'a Hightower, ILB, Alabama Crimson Tide. 6'2″ 265 lbs.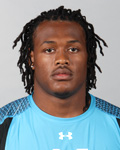 Hightower is the unanimous #2 overall ILB prospect in this years draft following Boston College's Luke Kuechly. The Denver Broncos struggled stopping the run on occasions in 2011 and have made it known they are looking to improve their defense up the middle. Aside from drafting an elite run-plugging DT taking a stout, instinctual, ILB is the best way to do so. Hightower has instincts abound. He runs downhill to the ball carrier and rushes the QB extremely well. Having Hightower, Williams, and Miller at the LB position would create a terrifying amount of blitz packages that opposing offenses would fear playing from the second they put on Bronco game tape. Hightower is also quite agile and turned in a 4.62 40 yard dash. He is very confident in his ability to cover play-making tight ends and there are zero doubts about his ability as a run stopper. Hightower is a 3 down MLB in the 4-3 defense ran in Denver and would provide the leadership and tenacity we have been missing since the retirement of Mr. Al Wilson. At Alabama they run a points system accounting for every defensive statistic including tackles for loss, forced fumbles, sacks, interceptions, etc. In 2011 Hightower ended with the most points according to this approach beating out fellow 1st round prospects SS Mark Barron, CB Dre Kirkpatrick, and DE/OLB Courtney Upshaw. Need I say more? In selecting Hightower the Broncos would have their MLB and SLB positions addressed for over the next decade. The problem is that the Pittsburgh Steelers, who select one pick before us at #24, released James Farrior this offseason and are widely expected to select the Crimson Tide prospect.
Peter Konz, C, Wisconsin Badger. 6'8″ 315 lbs.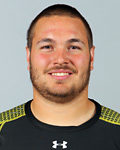 Regardless of Denver being the sole team to have all 5 members of the Offensive line start all 16 games this season the Center position remains a topic of concern. In the link that follows J.D. Walton is presented as the worst starting Center in the NFL. ProFootballFocus has Center as being the greatest area of need for Denver this offseason.
Konz is the only elite C prospect in the draft this year. He has fantastic length at 6'8″ and was a technician in the middle of the Badgers dominating Offensive line for the past two seasons. Konz is an exceptional run blocker very capable of sealing gaps, pulling around tackles and getting to the second level. He performed well against Big 10 opponents Michgan States' Jerel Worthy and Nebraskas' Jared Crick. Konz has long arms and uses them very well but that can hamper ones potential in combine exercises like the bench press. Konz only managed 18 reps  at 225lbs and did not participate in the field drills. Konz is said to have reclaimed his first round grade at a confident showing at the Wisconsin Pro-day. With Konz, Kuper, and Franklin lined up along side each other our power running game would be elite.
Janoris Jenkins, CB, North Alabama Lion. 5'10" 193lbs.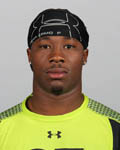 There are three very promising cornerbacks fluttering around this #25 position. Alabamas' Dre Kirkpatrick has tremendous length and intimidating size for his position but has drawn concern from not registering any interceptions this season. He was also a little slow changing directions and getting out of breaks in his pro day drills. Many have been inclined to view him as a FS hybrid type of player to be used in zone coverages where he excels. South Carolinas' Stephon Gilmore is another SEC product with fantastic size. A physical tackler in the same vein of Kirpatrick. Gilmore displayed incredible instinct's all season in man, zone, and rush protection. Gilmore is a game tape fiend and his stock has been going nuclear since teams have had the opportunity to focus more on his tape and get to know him as a person. It is becoming somewhat clearer that Janoris Jenkins, formerly of the Florida Gators, may be the one to fall to #25 for the Broncos.
It is well known Jenkins has made mistakes in his past. The same is known with Notre Dame's Michael Floyd but he is still getting top ten consideration because his University didn't have the stones to kick him off the team. Jenkins was busted for marijuana possession, twice. On the second of which occasions he was expelled from the University of Florida. Jenkins could have been a top ten pick had he not decided to go back to school for his senior year. Jenkins', in what I view to be a promising move, elected to finish college at Northern Alabama rather than enter the 2011 supplemental draft. In the SEC Jenkin's showed off his top tier cover abilities in fantastic performances against receivers such as Georgias' AJ Green, Bamas' Julio Jones, and Gamecocks Alshon Jeffery. Jenkins is undoubtedly the best cover corner in this draft. Had he not been busted with pot for the second time he would be giving Morris Claiborne a very real run for his money as the number one defensive back in this draft. I have watched Jenkins' interviews and he understands his mistakes. You can see his love for football and the competition that lives inside him. I believe he is the type that has matured through his mistakes and is ready to be a committed and hard working professional because playing in the NFL is his only dream. Another player with the same passion for football that has made some mistakes, Ray Lewis. Just sayin'.
Jenkins would be a starter from day one in every single defensive look the Broncos  have as well as returning kicks and punts. He can have a Tyrann Mathieu-esque presence in a game rushing the passer, stopping the runner in the backfield, breaking off huge kick returns and causing turnovers with his superb instincts. With Bailey, Porter, and Jenkins on the field in Nickel situations and Dumervil and Miller gunning for your midsection any QB would be hard pressed to keep their nerves straight.
Kendall Wright, WR, Baylor Bear. 5'10" 196lbs.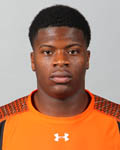 Kendall Wright had a monster season, racking up 108 receptions for 1,663 yards and 14 touchdowns from the arm of Heisman winner RG3. Many were concerned by his 4.61 40 yard dash at the combine but he improved on that time at his pro-day and he routinely gets behind the defensive backs on deep passing plays. Wright makes fantastic catches and runs crisp routes. He is a hard worker that obviously shows a knack at developing strong chemistry with his QB. The Broncos could be interested in Wright as a deep threat and Marvin Harrison type for Manning to surgically dissect opposing defenses with.
Coby Fleener, TE, Stanford Cardinal. 6'6″ 247lbs.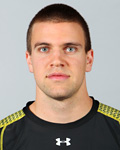 Tom Brady has one. Drew Brees has one. Giving Peyton Manning one would be like unleashing the Kraken. Answer: A freakish tight-end. Fleener was injured for the combine but ran mid 4.4s 40 yard dash times at his pro day and benched 225lbs 27 times. His routes were like poetry and he possesses the same unearthly sized hands as Gronk. Like Bama Saftey Mark Barron, Fleener is incredibly fluid for his position and size. Fleener is well accustomed to power run blocking having played for The Cardinal. He is a 3 down player from day one and is likely to be the next TE to put up monster statistics and give opposing defenses nightmares. Pairing him with Manning would be like unlocking the secrets to the universe. Everything would simply fall into place and our offense would be unstoppable. As with Wright, the potential of this player is maximized by having Peyton Manning in the huddle. That is what makes these two prospects look like very appetizing menu item despite having ordered it once or twice already this off season.
What do you think? Who else do you think the Broncos should consider with their first round selection? Start counting down! Brand new young athletes spouting with potential to be on the Denver Broncos roster in just a matter of days!

Loading ...