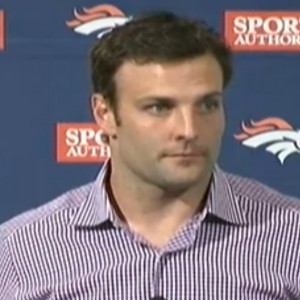 The Denver Broncos introduced newly signed wide receiver Wes Welker at the team's facility in Dove Valley, Colorado on Thursday.
Welker, 31, signed a two-year, $12 million deal with the Broncos on Wednesday.
Team executive John Elway introduced Welker at 3:30 p.m., calling him a "tremendous fit" for Denver's offense.  Welker went on to say that "winning" was the main factor in choosing the Broncos, noting that he was excited to play with Eric Decker and Demaryius Thomas.
"I am definitely looking forward to that one," Welker said when asked about returning to Foxborough in 2013.  The Patriots are one of eight teams that the Broncos will play on the road next season.
Welker added that quarterback Peyton Manning has reached out to him and they are both looking forward to working with each other.