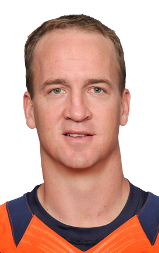 Kudos to Broncos quarterback Peyton Manning, Colts offensive coordinator Clyde Christensen and free agent wide receiver Austin Collie, who are visiting U.S. troops at bases in Iraq and Afghanistan this week.
Manning and Collie are buddies, which causes us to wonder if Collie could land in Denver this offseason.
Patriots quarterback Tom Brady has agreed to restructure his contract with New England. Â Should Denver's Manning do the same?
The Broncos are coming away from the combine with many options for their 28th overall draft pick.
Did we miss a great link? Â Share it in the comments below!