Posted Sun Jan 6th by Monty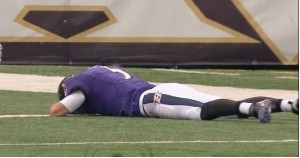 Now, the opponent is known.
The Denver Broncos will face the Baltimore Ravens in the Divisional Round of the 2012 playoffs following the Ravens' 24-9 victory over the Indianapolis Colts Sunday afternoon. The Ravens (11-6) will travel to Denver to face the Broncos (13-3) at 2:30 p.m. on Saturday, January 12, 2013.
The Broncos reportedly open as 9-point favorites.
The Broncos previously defeated the Ravens 34-17 in Week 15 on December 16th. Ray Lewis was recovering from a triceps injury and didn't play then. He'll play this time around.
And as we all know, it'll be his last career game.