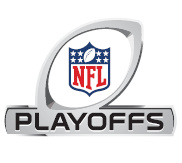 Denver won't play in the Wild Card games this weekend, the Broncos, as the AFC's No. 1 seed, have a first round playoff bye. Â Next Saturday, the Broncos will play the lowest AFC seed to advance this weekend.
Today, the Bengals (the 6th seed) will take on the Texans (3rd) in Houston at 4:30 p.m. ET on NBC. If Cincinnati defeats Houston today, they will travel to Denver next week as the 6th seed in the AFC playoff race.
Otherwise, if Houston wins today, the winner of the Ravens (4th) vs. Colts (5th) game will be Denver's opponent in the Divisional Round next weekend. Baltimore will host Indianapolis at 1 p.m. ET on Sunday on CBS.
We have First Look reports available on the Bengals, Colts, and Ravens.  Be sure to familiarize yourself with those teams.
Enjoy the games this weekend, Broncos fans. Â Playoff football has arrived!