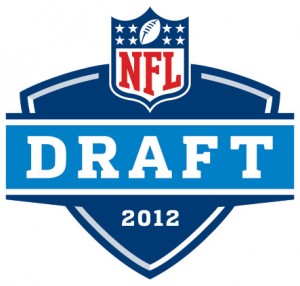 Pick seventeen was so three hours ago, pick eighteen is now.
Get all of look of the whole schedule and previously selected players here.
Last three picks
15. 

 
Luke Kuelchy, LB, Boston College
16. 

 
Courtney Upshaw, OLB/DE, Alabama
17. 

 
Fletcher Cox, DT, Mississippi State
Today's GM is BroncoTalk's very own Monty
With the eighteenth pick of 2012 Interactive Mock Draft, the San Diego Chargers select…
18.

 Drew Butler, P, Georgia

As Chargers GM, I've met with coach Norv Turner and president Dean Spanos, and one thing is perfectly clear: the San Diego Chargers are committed to special teams this year. Just look at the huge contract we gave Eddie Royal. You think he's going to be effective as a wideout? Hardly. Return those punts baby.

Anyway, I spent an exhaustive amount of time (2 minutes) googling the top punters in this year's draft, and it's clear that that is Drew Butler of Georgia. He kicked better as a sophomore, but I don't like to look back. I like to look forward. Butler is the next great punter in San Diego.

Think about it. Some of the best quarterbacks in NFL history have become great because they were able to "learn behind" other great ones. Steve Young behind Joe Montana. Aaron Rodgers behind Brett Favre. Drew Brees behind Ryan Leaf. Why can't the same be said for punters?

Drew Butler will watch the NFL's best punter Mike Scifres punt. He'll watch every kick. He'll watch every snap and placement. And he'll get paid millions to do it, so we won't have to pay Scifres millions in a few years. When's his contract up again?

Drew Butler's the pick, and I'm sticking to it. As GM of the Chargers, it's my duty to improve the team the best way I seem fit.

Screw SD.
ON THE CLOCK:Â Chicago Bears, GM Louie