The NFL's 2012 free agency signing period is scheduled to begin on March 14th at 4 (p.m.).  As a primer, we looked at five offensive free agents yesterday that we think the Denver Broncos should consider.  Today, we look at five defensive free agents the Broncos should look to sign.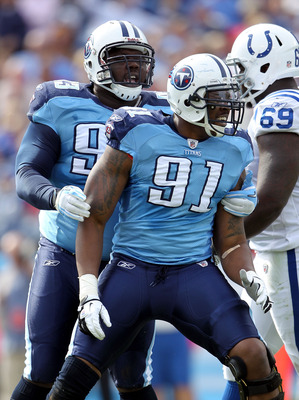 Name: Jason Jones
Height, Weight:Â 6-5, 276
Position:Â DT/DE
Age, Experience:Â 25, 5
College:Â Eastern Michigan
The Broncos need help on the interior of their line.  In a 4-3 defense, Jones can play outside or inside and would provide quality depth to Denver's defensive line.  From 2008-2011, Jones recorded 112 tackles, 15.5 sacks and seven forced fumbles as a member of the Titans.  At twenty-five years old, Jones would have potential to play in Denver for years to come.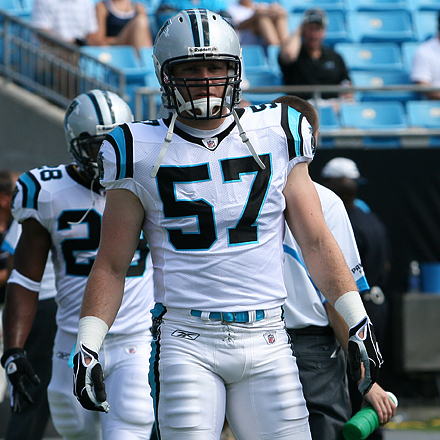 Name: Dan Connor
Height, Weight:Â 6-2, 231
Position:Â MLB
Age, Experience:Â 26, 5
College:Â Penn State
Connor comes from one of the best linebacking schools in the country and played under John Fox in Carolina for three seasons.  A player somewhat similar to Denver's Wesley Woodyard, in that he is starter material but has only started a hand-full of games.  Connor recorded 75 tackles last season and forced a fumble.  The Broncos need to upgrade from Joe Mays, and Nate Irving may not be ready to step up next season.  We wouldn't be surprised if Denver added a middle linebacker in free agency and again through the draft.  Connor is a free agent option.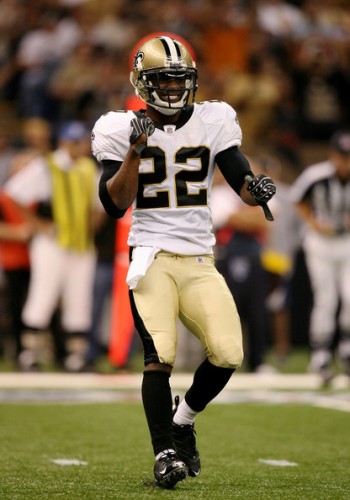 Name: Tracy Porter
Height, Weight:Â 5-11, 186
Position:Â CB
Age, Experience:Â 25, 5
College:Â Indiana
The Broncos will have to bring in at least one cornerback this off-season, as the position was one of their weak-points in 2011.  Cornerback Champ Bailey is still playing at a high level, but he won't last forever and Denver needs to find a suitable defensive back to play across from him next season.  Andre' Goodman has had his moments in Denver, but has also proved at times to be a liability in the secondary.  With Goodman set to turn 34 before next season, the Broncos will need to find an upgrade.  Tracy Porter fits the bill.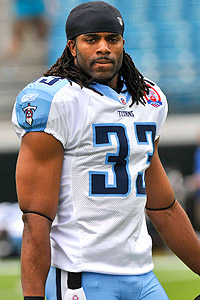 Name: Michael Griffin
Height, Weight:Â 6-0, 203
Position: FS
Age, Experience:Â 27, 6
College:Â Texas
The Broncos entire secondary will need to be upgraded in the off-season, from cornerback to safety.  Denver has several young, talented safeties on the roster, but if Brian Dawkins does not return for a seventh and final season, the Broncos' safety position will be lacking veteran experience.  Griffin is entering his sixth season in the league and has been a play-maker in Tennessee since his rookie season in 2007.  Over the past five years, Griffin has recorded 389 tackles, two sacks, defended 44 passes, recorded 17 interceptions and forced seven fumbles.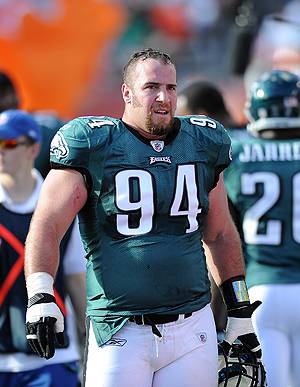 Name: Derek Landri
Height, Weight:Â 6-2, 290
Position:Â DT
Age, Experience: 28, 6
College:Â Notre Dame
Landri would provide solid depth to a Broncos defensive line which is lacking in depth. Â In 2010, Landri played under Fox in Carolina and recorded 43 tackles three sacks, starting in all sixteen games. Â In his career, Landri has recorded 103 tackles and eight sacks. Â Look for the Broncos to bring in several defensive tackles this summer.
What are your thoughts on the players mentioned above? Â Who do you think Denver should target?