The NFL's 2012 free agency signing period is scheduled to begin on March 14th at 4 (p.m.).  As a primer, we'll look at five offensive free agents today that we think the Denver Broncos should consider.  Tomorrow, we'll look at five defensive free agents the Broncos should look to sign.
Name:Â John Carlson
Height, Weight: 6-5, 251
Position: Tight end
Age, Experience: 27, 4th
College: Notre Dame
John Carlson missed the entire 2011 season with a shoulder injury after catching 137 passes for 1,519 yards and 13 touchdowns from 2008-2010 in Seattle.  If the Seahawks let Carlson walk, the Broncos may be interested in adding depth to their tight end position.  With the team using lots of two-tight sets and tight ends that are asked to block as often as go out for a pass, the Broncos can always use more tight ends — especially when they are an upgrade, at an agreeable price-tag.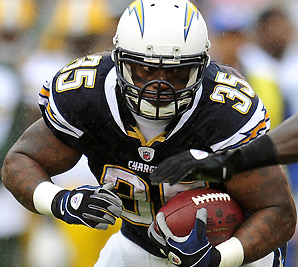 Name: Mike Tolbert
Height, Weight: 5-9, 243
Position: RB/FB
Age, Experience: 26, 5
College:Â Coastal Carolina
Mike Tolbert is a powerful runner that would provide a fantastic complement to Willis McGahee in Denver's backfield. Â Last season, quarterback Tim Tebow led the team with six rushing touchdowns (McGahee came in second with four). Â The Broncos need a hard-nosed power back that can punch it in from a few yards out. Â Over the past four years, that's exactly what Tolbert has done in San Diego, scoring 21 touchdowns since 2010. Â With receiving option Knowshon Moreno possibly headed out of Denver, the Broncos may be in need of a third-down running back this season. Â Tolbert fits the bill perfectly.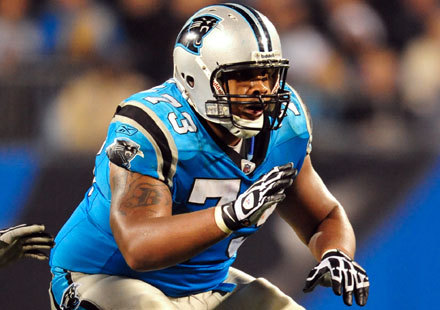 Name: Mackenzy Bernadeau
Height, Weight: 6-4, 308
Position: Offensive Guard
Age, Experience: 26, 5
College:Â Bentley
Last season, the Broncos had one of the best offensive lines in the NFL, but they lacked depth in the trenches. Â With Chris Kuper recovering from a knee injury, the Broncos would be wise to bring in some veteran depth to the position. Â Bernadeau has started in twenty games since 2008 and played under John Fox and Mike McCoy in Carolina.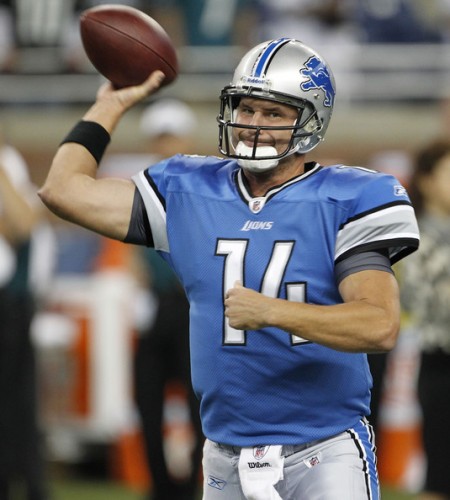 Name: Shaun Hill
Height, Weight: 6-3, 220
Position: Quarterback
Age, Experience: 32, 10
College: Maryland
Shaun Hill is a veteran quarterback that could back-up Tim Tebow and give the team depth at the quarterback position. Â Having a veteran in camp is always a good idea, and Hill's not the type of player that would cause fans to rise up against the starter in favor of the young and dashing fan-favorite second-string quarterback. Â Expect the Broncos to bring in a veteran quarterback this off-season, Shaun Hill, or someone else.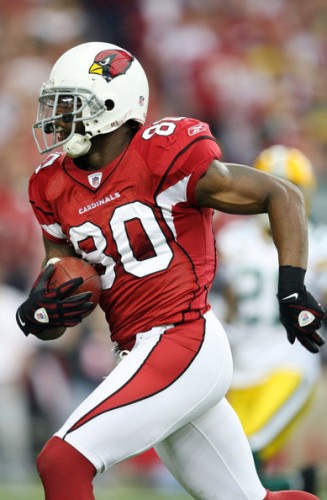 Name: Early Doucet
Height, Weight: 6-0, 212
Position: Wide receiver
Age, Experience: 26, 5
College: LSU
Early Doucet is a young receiver with loads of potential.   With receivers Eddie Royal and Matthew Willis about to become free agents, the Broncos will likely lose at least one receiver this off-season. In 2011, Doucet started in six games in Arizona and hauled in 54 passes for 689 yards and five touchdowns.  A trio of Demaryius Thomas, Eric Decker and Early Doucet in Denver would be a young group with an extremely high ceiling.
What are your thoughts on the players mentioned above? Â Who do you think Denver should target? Â Watch for our five defensive players we think Denver should target tomorrow!