Posted Wed Mar 13th by Monty
UPDATE: The Broncos have signed Welker.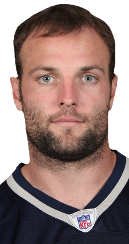 Wes Welker may be hooking up with a future Hall of Fame QB after all.
The former New England Patriots standout wide receiver is in "serious talks" with the Denver Broncos today, the second day of free agency, ESPN's Adam Schefter reports.  The team reportedly wants to "hammer out a deal" with the All-Pro slot receiver.
Welker, 31, had 118 catches for 1,354 yards last year, his fifth year hauling in over 110 receptions (an NFL record). He was paid $9.5 million for those services as the Patriots' franchise player in 2012.
Landing Welker would give quarterback Peyton Manning a third star receiver in Denver, joining Demaryius Thomas and Eric Decker.
According to Schefter, a decision is expected sometime Wednesday.