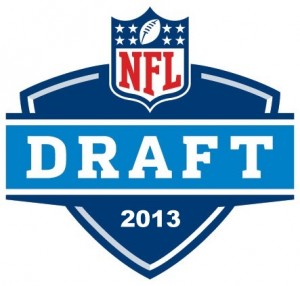 The Denver Broncos first selection in the 2013 NFL Draft has been finalized. Â If the team does not trade the pick, the Broncos will be selecting 28th overall in April.
The Broncos currently have six picks, with the official order still to be finalized. Â Team needs include DL, OL, MLB, S and possibly WR and RB, as well.
What position do you think the Broncos should target in April? Â Dish out your thoughts in the comments below!