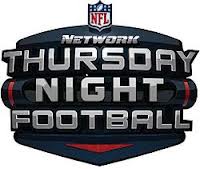 On Sunday, wide receiver Brandon Stokley (hip) sat out as the Denver Broncos overcame the Tampa Bay Buccaneers, 31-23.
With just four days to continue his recovery, Stokley is not expected to play on Thursday against the Raiders. Limited in practice throughout the week, Stokley is officially listed as "questionable" on the team's injury report.
In Stokley's place, Matt Willis will be the third wide receiver. Â In actuality, tight end Jacob Tamme will receive most of the targets that would have been directed Stokley's way. Â Willis is expected to see limited action.
On the defensive side of the ball, outside linebacker Wesley Woodyard (ankle) has been ruled out for Thursday's game after not traveling with the team to Oakland.
In Woodyard's place, we expect veteran linebacker D.J. Williams to get his first start of the season after being suspended for a majority of the year. Rotating with Williams will be Danny Trevathan, who performed well against the Bucs on Sunday.
The Broncos will miss both Stokley and Woodyard, but they have the depth at both positions to fill the respective voids. Â As John Fox says, "Next man up."