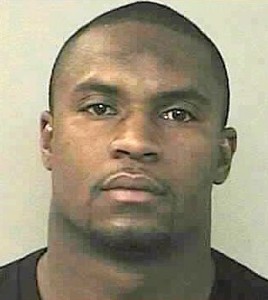 Mark Kiszla, of the Denver Post, gets paid to provide in-your-face snap opinions that may or may not match both conventional wisdom or reality. Sometimes his opinions make a lot of sense, but sometimes it feels like his job is really just to be a jerk to draw eyeballs. As near as I can tell, every paper that has serious sports coverage has one of those people. You know, judging people as harshly as possible because, hey, audiences like to judge.
In an article actually about Peyton Manning, Kiszla dropped a nice little shot at D.J. Williams. There's actually nothing wrong with this shot, because Williams has certainly earned some very, very harsh criticism for his actions. But it also contains a question and I want to give my opinion on that question:

Oh, the Broncos have issues, as obvious as the delicate management situation that can occur when your quarterback is smarter than any of the coaches alleged to be his boss. And, if team is really bigger than any one individual, why would Denver welcome back the selfish stupidity of linebacker D.J. Williams in the locker room when his suspension is finally done?
In My Opinion, the answer to that question is in the sentence that precedes it. Do the Broncos have issues? Yes they do. What are those issues? I'd say that Monday's benching of Joe Mays highlights one of the top issues the team faces right now. When looking at weak spots on the team, the first one that comes to mind is in the middle of the field. At linebacker. At the moment, this is looking like the weakest spot on the team.
When your team is so weak at linebacker, are D.J. William's off-the-field issues really enough to warrant simply getting rid of the second best player we've had in that group since Al Wilson? (Von Miller is now the best player in that group, but Von Miller can't play Strong, Weak AND Middle linebacker, nor can he pitch and play right field at the same time [shout out to Sports Night!]) Sure, Woodyard is an excellent weak side line backer, which is Williams' natural position. But Williams is also an able Mike line backer, and is capable of all of the coverage issues that Mays finds problematic, and is still good against the run.
Last season, Williams and Woodyard both played weak side linebacker, right? Yet in the nickel, both of them would see the field. In that situation, the linebacker corps would turn into Williams, Woodyard and Miller, because Williams can both cover and stop the run. Unlike Mays, who is a liability in coverage.
What are Williams' issues, really? The dude parties too hard. There's no question about it. He's made some dumb decisions, and he's certainly paying for them. But at the moment, he's not costing the team anything. If he comes back out of shape, then he's almost certainly going to be jettisoned. But if he has kept himself in shape, and can come back and contribute, I see no reason that the team won't give him another chance. He's no Al Wilson, that's for sure, but he's extremely athletic and understands the way the position is played. Unless he starts dragging other players down with him with his off the field issues, or stops being able to play because of them, I just cannot see the justification for getting rid of him.
My eternal hope is that 9 games, suspended, will humble him. And since he gets to participate in workouts and some stuff for the next phase of his suspension, we should know by the time he's actually back if he's really in football shape or not.
What do you think? I've seen a lot of opinion out there that thinks Williams should go, but I haven't really seen enough to think that's true. Am I wrong?