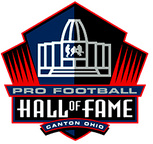 On Saturday evening, running back Curtis Martin was among six former NFL players enshrined into the league's Hall of Fame class of 2012. Â While Martin, who spent time in New England and New York, had a brilliant career, he never won a Super Bowl or rushed for 2,000 yards in a single season. Â Terrell Davis did.
As deserving as Curtis Martin is, it's hard to watch him being inducted and not think how @terrell_davis should one day join him. Truth.

— Adam Schefter (@AdamSchefter) August 5, 2012
ESPN's Adam Schefter raises a great point. Â Davis deserves to be in the Hall of Fame, and one day, he should be.
Davis was the only back in NFL history who earned season MVP and Super Bowl MVP awards in addition to rushing for 2,000 yards in a single season, winning back-to-back world championships and rushing for 100 yards in seven consecutive playoff games, all of which his team won.  That's quite a résumé.
Is it a Hall of Fame résumé?  We think so.  And Schefter agrees.