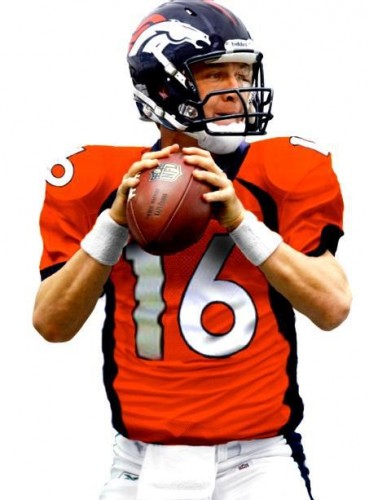 The Denver Broncos' top brass — Executive Vice President of Football Operations John Elway, General Manager Brian Xanders and Head Coach John Fox — were all in Stillwater, Okla., scouting Oklahoma State quarterback Brandon Weeden when they decided to add another passenger for their trip home.
That passenger? Free agent quarterback Peyton Manning.
Manning, Elway, Fox and Xanders are all on a flight to Denver, Co. as we speak, according to multiple reports.  Manning is meeting with Elway and the Broncos in Denver this evening to discuss his future and possibly signing with the team.
Manning reportedly has the Broncos on his short list of teams and is scheduled to visit the Arizona Cardinals and Miami Dolphins — if he leaves Denver without a contract.  Manning reportedly wants to sign with a team before Tuesday, when the 2012 NFL year and free agency begins.
Are the Broncos a front-runner?
According to ESPN's Adam Schefter, just because Peyton is visiting the Broncos first, it does not mean that the Broncos are the front-runner to land Manning.  The Broncos will however have the first chance to make Manning an offer that he cannot refuse, and CBS4's Vic Lombardi reports that the team considers themselves the favorites to land Manning.
I don't care what anybody else is reporting. The Broncos believe they're the favorites.

— Vic Lombardi (@VicLombardi) March 9, 2012
Selling points for Manning:
Elway will probably mention to Manning this evening that he won two Super Bowls in Denver when he was older than Manning will be this season, and the team may also note that Manning's two best statistical seasons (2004 and 2005) came when he threw the least (as was pointed out by John Bena).  Manning will also be reminded that the team plays in the AFC West, in which no team won more than eight games last season.
As for getting to the Super Bowl, Denver was just two games away from reaching the big dance last season and can acquire the tools this off-season to get there.  If the team lands Manning, other big-name free agents would be more attracted to Denver.  With an improving defense, a top-ranked rushing attack and talented young receivers in Demaryius Thomas and Eric Decker, the Broncos may just be Peyton Manning away from getting back to the Super Bowl.
What about Tebow?
Ah yes, Tim Tebow.  Would fans riot and take torches to Sports Authority Field at Mile High if the team benched or even traded Tebow?  Possibly.  Would the fans forget all about it if Manning returned to his old form and took Denver on a Super Bowl run?  Absolutely.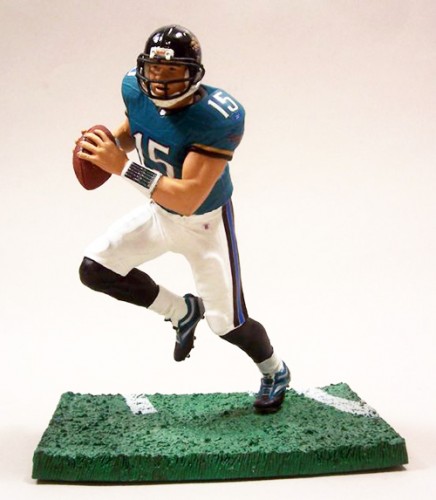 There have been mixed reports as to what the Broncos would do with Tebow if the team signed Manning.  Tebow is only due to make $850,000 thousand in 2012, so the team could feasibly have both quarterbacks on the roster.  It may depend on what Tebow is willing to do.
If Tebow is willing to either learn under Manning and possibly run several plays a game in special packages, then Denver would have no reason to move on from him.  If Tebow objects to such a role, then the team would not hesitate to trade him, according to several sources.
If the Broncos place Tebow on the trading block, there would be multiple teams interested, most notably the Jacksonville Jaguars.  Trading Tebow for quarterback Blaine Gabbert (and possibly throwing in some picks) would be one option, having Manning then mentor Gabbert until he moves on.
Can Manning throw?
That is something that the Broncos will want to find out.  Manning has reportedly fully recovered from his neck injuries, but the team will want to know if he can still sling the ball around like he did before his injury.
If Manning's arm is at full strength, there will be no red flags in Dove Valley.  If the Broncos are truly serious about acquiring Manning — and we are told that they are — and Manning is equally interested, he may become a Denver Bronco before the weekend is over.