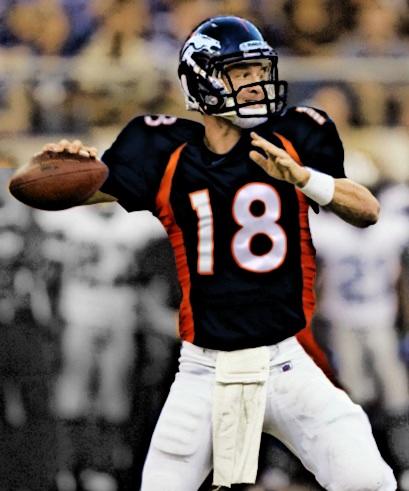 If former Indianapolis Colts quarterback Peyton Manning signed with the Denver Broncos, the team would have to un-retire Frank Tripucka's former number, or Manning would have to pick a new number.  But will that even happen?
According to several sources, including ESPN's Adam Schefter and MaxDenver.com's Andrew Mason, there is a real possibility that Manning could land in Denver.  Per PFT's Mike Florio:
Mike Klis of the Denver Post has reported that the Broncos will explore the possibility of signing quarterback Peyton Manning.

There's a buzz in league circles much stronger than that.

One league source told PFT in response to the Klis report that there's a belief the Broncos quietly have positioned themselves to make a significant push to land Manning.
With Denver's up and coming defense and rising receivers in Demaryius Thomas and Eric Decker, Manning might be drawn to a team in a weak AFC West division. Â And if Manning signed, several other of Denver's offensive free agents — including receiver Eddie Royal and tight end Daniel Fells — would be more inclined to stay in Denver.
Of course Peyton Manning would want to come to Denver. The only coach Manning has lost more to than Jack Del Rio is Bill Belichick.

— The Orange Page (@theorangepage) March 8, 2012
The question would be, what would become of quarterback Tim Tebow?  Might the team trade him, or change his position?  Perhaps Offensive Coordinator Mike McCoy would use him in special packages, or suggest learning behind Manning for a few years.  At any rate, the move of benching Tebow might cause an outcry among the fans in Denver.
Is that something that Denver's front office is willing to risk? Â In return for instantly becoming a Super Bowl contender, probably.