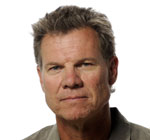 On Tuesday afternoon, news broke that the Indianapolis Colts would be releasing quarterback Peyton Manning on Wednesday.  Of course, the news wasn't really "Breaking news" because everybody knew that the Colts would part ways with Manning before having to pay him the $28 million they owed him if he was still on the team on March 7th.
So today, the Colts made it official and held a press conference announcing that Manning will no longer play in Indianapolis.  Now — or more accurately, starting last night — speculations as to where Manning will land have been piling up.
The Denver Post's Mike Klis chimed in on Tuesday evening with this nugget in the Post's First-and-Orange blog:
"The Broncos will not be in the bidding (for Peyton Manning), although where Manning lands will create a domino affect that could affect which free-agent quarterback Denver does sign to back up Tim Tebow," wrote Klis.
Well, that settles that.  Or does it?
On Wednesday, Klis wrote another article titled "Broncos will inquire about Peyton Manning, source says, but likely to stick with Tebow".  An excerpt can be read below:
"The Broncos are expected to place a phone call to Manning's agent, Tom Condon, to gauge their chances (of signing Manning), according to an NFL source close to the situation. …

"It's too early for Broncos fans to get their hopes up, or for Tebowmaniacs to get depressed. The Redskins and Dolphins are considered the favorites to land Manning, followed by the Seahawks, Jets and Cardinals. The Broncos, though, will at least check out his interest."
It's a little hard to follow, but from what I gather, per Klis, the Broncos weren't interested in Manning on Tuesday, but decided to see if he would be interested in them on Wednesday.  Consider yourself informed.