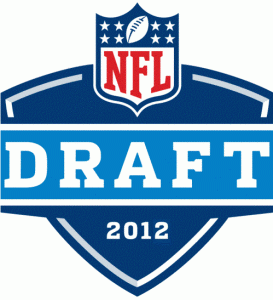 Fellow football fans,
With the final draft order carved in stone, I now call upon your participation. I need 29 of the best, brightest, and most eager of you.
Every day after the "select-ees" are selected, an article authored by you, the reader, will grace the cover of BroncoTalk.net.
The Rules
You are the GM. There are currently 29 teams in the first round. You will assume control of a franchise and you will elegantly and ardently, elucidate your selection for your respective team. The article should ideally be 200-300 words in length, but if you want to write more, you are welcome to.
This means that if you get assigned the Cleveland Browns, you will have two articles to write. One article for pick 4, and another article for pick 22.
To Enter
All you have to do is email me your top four teams you would like to select for, your pen name, a contact email for the other participants, and a couple sentences about you (where you're from, who you are, and etc) and why you want to participate.
Send your emails to – east@broncotalk.net.  Just to be clear, draft picks will be assigned on a first come, first serve basis. If someone beats you to your top team, I will go down your list and assign you the next available franchise.
The Twist
Oh, and here's the twist. All participants will receive a list of contact emails of the other participants. Why? Trades are in effect for this interactive mock draft. If you want to select higher, or even lower at that, you need to email the reader assigned at that spot and work out a deal.
Below is the list of people we currently have signed up.
Indianapolis Colts – Jim Jebow
St. Louis Rams – Irish Bronco
Minnesota Vikings – bpdouglass
Cleveland Browns – Eljbow
Tampa Bay Buccaneers – Jon Heath
Washington Redskins – Doom92
Jacksonville Jaguars – Available
Miami Dolphins -Â DenverWonder
Carolina Panthers – Football Flunky
Buffalo Bills – Available
Kansas City Chiefs – West Winner
Seattle Seahawks – broncofan91
Arizona Cardinals – Available
Dallas Cowboys – Available
Philadelphia Eagles – Available
New York Jets – Joe Caporoso
Cincinnati Bengals – Crushsg
San Diego Chargers – Monty
Chicago Bears – Louie
Tennessee Titans – Andrew Strickert
Cincinnati Bengals – Crushsg
Cleveland Browns – Eljbow
Detroit Lions – Available
Pittsburgh Steelers – Mike Birty
Denver Broncos – gmunny33
Houston Texans – VinceMarine
New England Patriots – Digger 
Green Bay Packers – Bob Devine
Baltimore Ravens – Available
San Francisco 49ers – @bertjanb
New England Patriots – Digger 
New York Giants – Available