Posted Fri Feb 3rd by Monty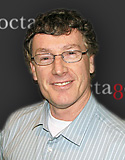 The Denver Broncos have hired a new "capologist" — the team's salary cap and player contracts negotiator — in former agent and marketing firm director Mike Sullivan. Formally, Sullivan has been hired as the team's Director of Football Administration, as announced by the team's Executive Vice President of Football Operations John Elway.
Sullivan boasts more than 25 years of experience negotiating NFL player contracts, spending the previous 11 years as managing director of the football division for Octagon Worldwide. In that capacity, he helped grow Octagon into one the top sports representation and marketing firms in the nation.
With the Broncos, Sullivan will direct the club's negotiating and structuring of all player contracts, the team said in a statement. He will be responsible for managing the Broncos' football budget and salary cap as well as ensuring the club's compliance with the league's Collective Bargaining Agreement.
"With such an extensive background in NFL contract negotiations, Mike brings comprehensive experience and a proven track record of success in that very important area to the Broncos," Elway said. "His in-depth knowledge of contract structure and the salary cap combined with his strong negotiation skills and far-reaching industry ties will be a great asset to our team.
"Mike also has a great understanding of the Collective Bargaining Agreement and is very familiar with all league operating procedures. We are thrilled to be able to add someone of his caliber to our organization and welcome him to the Denver Broncos."
The Broncos' capologist of 17 years Mike Bluem, who worked closely with Ted Sundquist, Jim Goodman, and Brian Xanders, was not retained.