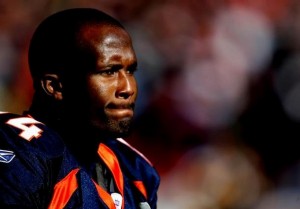 Since hiring Josh McDaniels as head coach last season, the Broncos have oft been referred to as "Patriots West". It is a nickname that stems from a heavy belief in the system, strong team-oriented mindset, multiple player and personnel transplants, and the idea that everyone is expendable. Especially with the potential of stockpiling draft picks.
Everyone is expendable.
With the trade of Randy Moss, a player who is highly regarded as one of the best in Patriots franchise history, Bill Belichick  has settled into the 2011 NFL Draft with double picks in each of the first four rounds. And that's not even the genius part. No, that part comes when the picks are made.
We have seen half of this process take grip over the Denver Broncos. Mcdaniels, like Belichick, seems hellbent on trading away players with potential to obtain extra choosing rights in the draft (albeit under somewhat different circumstances).
My question to you BT Family: Would you be willing to trade the Broncs most storied player of the 2000's in order to expand the options of this young team on the rise? Mr. Champ Bailey.
I mean, it's a business right?
Or, what if, say, just hypothetically, not to jinx, but, say Kyle Orton ends the season as the NFL's top QB, but the Broncos repeat their 8-8 performance of last year and miss out on the playoffs. Would you be up for taking offers? San Fran may want a QB that doesn't need grooming, possibly Buffalo. What would it take?