Posted Fri Sep 26th by Monty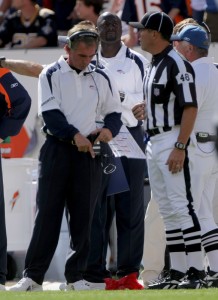 Shanahan challenges the ruling on the field. (Getty Images)
Your wittiest, most cleverest captions in the comments.
Yesterday's winner – Patrick: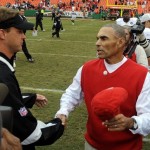 With this handshake the first annual no offense convention commences….
The very last comment from yesterday took home the gold. It's never too late to get your captions in!
Remember to leave your caption for the top photo. Happy captioning!