Posted Thu Jul 24th by Monty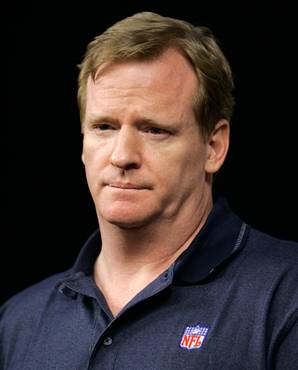 What many thought would be the 'next step' in Denver Broncos wide receiver Brandon Marshall's suspension situation appears to have already taken place.  Marshall, chaperoned by teammate Rod Smith and his lawyer Harvey Steinberg, flew to New York to meet with NFL Commissioner Roger Goodell last Friday, the Denver Post reports.
A decision has not yet been made, but it is speculated that the Commish will make a ruling on the matter some time next week.  Marshall faces a possible suspension for an unknown number of games for violating the league's Personal Conduct Policy.
The difficulty comes in determining when and where Marshall wronged – he's never been convicted of any crime, and the vast majority of his incidents involve the stormy relationship between he and his ex-girlfriend.  Just taking a closer look at his rap sheet hammers this point home – almost the entire thing is made up of domestic dispute after domestic dispute.  That's why it had previously been reported that Goodell would wait for Marshall's DUI trial to make a decision – after postponement after postponement, it appears that is no longer the case.
Even with Rod Smith in his corner, Marshall hardly has a leg to stand on based on the quantity of incidents alone.  I don't want to see Marshall suspended, as he's the biggest playmaker in our offense, and a future star in this league.  But I want these charades to stop.  I'm guessing Goodell and his mighty sword will drop a 2-game suspension on him.