Posted Tue Jun 10th by Monty
Let's take a look around the AFC West to see what news is brewing across the division.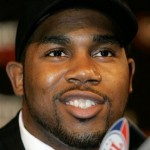 Oakland Raiders: The new trend this NFL offseason is to get your rookies under contract asap, and the Raiders are no exception.  They already signed their 1st round pick Darren McFadden to a whopping 6-year, $60 million deal last week, and can now focus on practices.
When they're on the field, they're not afraid to talk a little smack, as Javon Walker did last week in reference to his former Broncos team.  Both Walker and JaMarcus Russell have been reported to be out of shape, but the general consensus is that this is an improved team from last year.  Mark your calendars, folks – week one should be fun.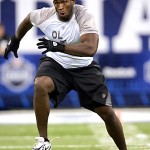 Kansas City Chiefs: The Chiefs seemingly stole the draft – I disagreed with that assessment from day one – but nonetheless, their first three picks were as solid as anyone's in the league.  While Glenn Dorsey has looked impressive, their other first round pick OL Branden Albert has suffered from what's since been called a minor ankle injury.  The Chiefs hope these two players will address the offensive and defensive lines.
Meanwhile, the corner back position received two boosts through the draft – 2nd round pick Brandon Flowers has a starting spot penciled in, but a pleasant surprise for Kansas City came from 5th round CB Brandon Carr, who has also impressed.  The quarterback situation, however, is still up in the air.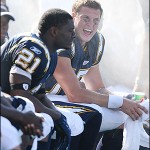 San Diego Chargers: The Bolts made a few depth-adding moves this offseason, not the least of which was adding veteran C Jeremy Newberry as insurance in case Nick Hardwick isn't ready from day one.  After coming so close to the Super Bowl last year, Norv Turner and crew didn't need to make a ton of changes – they just needed to get healthy.
So far, it appears that's exactly what they've been doing.  Quarterback Philip Rivers is ahead of schedule and is already leading the team in 11-on-11 drills.  Ladainian Tomlinson has been practicing as well.  The Chargers are the best in the division; if they're as healthy as they seem, it could be another long year for Broncos fans.