Posted Sun Apr 27th by Monty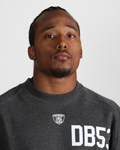 The Denver Broncos select defensive back Jack Williams in the 4th round of the NFL draft (119th overall). Williams hails from Kent St. and grades as a nickel or dime cornerback. Read more on Williams here.
So far today we've taken OG and CB… interesting choices. I still expect the Broncos to take a RB and DT with their remaining picks.