Posted Wed Nov 28th by Monty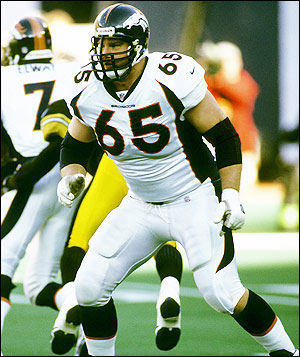 Gary Zimmerman
Three Denver Broncos have advanced in the Hall of Fame voting for the class of 2008 – linebacker Randy Gradishar, offensive tackle Gary Zimmerman, and runningback Terrell Davis. These three are among 26 names to be reviewed again in January. All three of these players have made it this far before.
Mike Klis of the Denver Post speculates that Zimmerman has the strongest chance of enshrinement this year – can't say I disagree, although I have felt a building of steam for Terrell Davis to be included. [Denver Post article]
There were four Broncos nominated in the previous voting – only DB Louis Wright didn't make the cut.
I posted on why each guy should be enshrined individually during Hall of Fame week; check out the links below for those posts. Time permitting, I plan on having convenient e-mail forms for Broncos fans to send to the voting committee to help persuade them to bring some Mile High justice to Canton, Ohio.