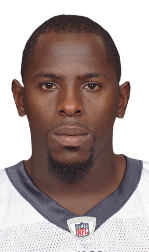 Here's an interesting stat, via Deadspin:
The NFL's shortest player is also its winningest. Return specialist Trindon Holliday just completed a perfect regular season, 5-0 with Houston, 11-0 with Denver, and he joins an exclusive club featuring the rosters of the 1972 Dolphins and the 2007 Patriots. If the Broncos go all the way, Holliday will be the only player in NFL history to go 19-0 in a single season.
It must nice to not lose a single game throughout an entire season. Â His fumbling problems aside, Holliday seems to have brought some good luck to Denver.