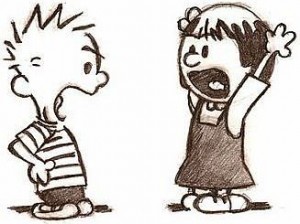 On Wednesday, I declared that Denver's Von Miller was a more complete player than San Francisco's Aldon Smith.
Later that evening, a 49ers fan, @CHerrera1106 on Twitter, responded to my proclamation.  Unfortunately, Chris's mentions remained unnoticed on my Twitter feed until Saturday morning.  Fortunately, I was able to respond to Chris on Saturday evening, starting a humorous conversation.
After the jump, I have compiled our back-and-forth, typo-filled conversation. It's worth a few moments of your time, if only for a chuckle.
Thoughts, everyone?