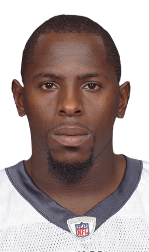 Following Denver's 31-23 victory of Cincinnati, Broncos' return specialist Trindon Holliday has been named the AFC Special Teams Player of the Week, the team announced on Wednesday.  Holliday (5-5, 169 lbs.), the smallest player in franchise history, is a second-year specialist who was claimed off waivers by the team in October.
Holliday's 105-yard touchdown return against the Bengals was the longest play in franchise history and was Holliday's first score in regular season play.  This is the second time a Broncos player has won a weekly special teams award, after kicker Matt Prater was honored in Week 4.
A Broncos player has won a weekly accolade following each of Denver's five wins this season, marking the most weekly awards won by one team this season (5).  Cornerback Tracy Porter (Wk 1, Defensive),  kicker Matt Prater (Wk 4, Special Teams), quarterback Peyton Manning (Wk 6, Offensive), linebacker Wesley Woodyard (Wk 8, Defensive), and  Holliday (Wk 9, Special Teams) have all been honored for their efforts this season.
Fans can vote for those five players — and many more of Denver's starters — for the 2012 Pro Bowl at NFL.com/ProBowl. Â Vote early and often!
Congrats to Holliday. Â He's made some mistakes commonly seen from young returners, but he has a lot of potential.