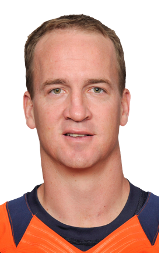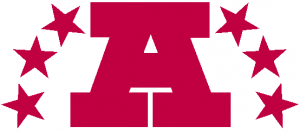 After throwing for nearly 1,000 yards and 10 touchdowns in the month of October, Denver Broncos quarterback Peyton Manning has been named the AFC Offensive Player of the Month. Â This marks the fifth time Manning has won a Player of the Month award in his career, marking the second-most times the award has been given to a single player (New England's Tom Brady has won six such awards).
In the month of October, Manning led the Broncos to a 2-1 record and completed 77-of-104 passes (74.0%) for 951 yards with nine touchdowns and just one interception, earning a 126.7 passer rating.  Manning led or tied for the AFC lead in yards, completion percentage, yards per attempt, touchdowns, and passer rating despite not playing in Week 7 with a bye.
Manning became the first player since Steve Young (1998) to post 300 yards and three touchdowns in four consecutive games during the month of October, while helping the Broncos in overcoming a 24-point deficit in San Diego and win, 35-24, and thump New Orleans two weeks later, 34-14.  Averaging 8.2 yards per completion (best in the league), Manning has helped the Broncos' offense rank fourth overall in yards-per-play average this season (6.1).
Congratulations to Manning, who can add this award to his laudable excess of accolades stacked in his living room back home. Â Keep doin' ya thang, Peyton, keep doin' ya thang.