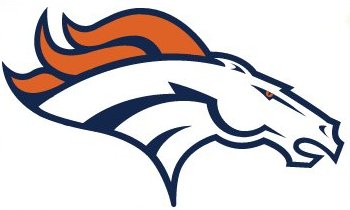 The Denver Broncos have picked up steam at 4-3 after falling only to New England (5-3), Houston (6-1), and Atlanta (7-0) early in the season. Â Coming off two convincing victories with a two-game lead in the AFC West race, quarterback Peyton Manning has received much of the credit for Denver's hot streak.
And while Manning has been in the driver's seat directing the Broncos' season, three other lesser-credited players have also played a big role this season. Â We'll take a closer look at the respective season's those three players are having after the jump.
1. Kicker Matt Prater.

Through the first seven weeks of the season, kicker Matt Prater has been perfect on field goal attempts. Â In a kicker you look for consistency and reliability: converting every one of your kicks is an easy way to earn a raise.
Due to Denver's suddenly prolific offense scoring touchdowns seemingly at ease, Prater has only gotten the opportunity to kick nine times, gone 9-of-9 on field goal attempts this season, making him one of just two kickers in the NFL with perfect conversion percentages (among kickers who have booted eight or more attempts this season).  Meanwhile, Prater's long of 53 yards ties for the sixth-longest this season and he's been a perfect 23-of-23 on PAT attempts with none of his kicks being blocked to date.
Additionally, Prater has handled kickoff duties for the Broncos.  With 29-of-his-40 kickoffs going for touchbacks, Prater owns the third best touchback percentage (72.5%) in the NFL and the best mark in the AFC.  To put it simply, returners have few opportunities to return kickoffs when Prater sends them out of the end zone, eliminating the chance of a kickoff being returned for a score.
Prater has been reliable and deserves to be recognized.
2. Outside linebacker Wesley Woodyard.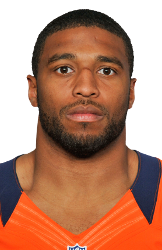 Get this:  Fifth-year outside linebacker Wesley Woodyard is the first Denver Broncos linebacker since the great Al Wilson to record multiple sacks (3), interceptions (2), a forced fumble and rank among the team's top two tacklers (1st, 61 tackles) in a single season.  And we're only half way through the season!
Woodyard is the first player in franchise history to have recorded more than 50 tackles and multiple interceptions/sacks before midseason.  Currently, he is one-of-two players in the NFL (joining Cleveland's D'Qwell Jackson) to have recorded 50+ tackles and multiple interceptions/sacks this season.
At his current pace, Woodyard is on track to record six sacks, four interceptions, two forced fumbles, and 139 tackles this season—which would dwarf Wilson's best statistical season, 2006, when he recorded 101 tackles, a sack, and a forced fumble.  It's safe to say, Woodyard is having a heckuva' season.
Woodyard is one of just two players (joining Hall of Fame running back Floyd Little) to have served as team captain(s) during their respective first five seasons. Â His teammates realize his value and his coaches appreciate his effort.
Kudos to you, Woody, we have also noticed you.
3. Left tackle Ryan Clady.
There are three quarterbacks in the NFL that have combined averages of 2,021 yards, 13 touchdowns, 96.5 QB ratings, and 5-2 win-loss records this season.  Those three quarterbacks, Houston's Matt Schaub, New York's Eli Manning, and Denver's Peyton Manning, have been protected by the three starting left tackles in the NFL that are yet to allow a sack this season — Duane Brown, Will Beatty, and Ryan Clady, according to Stats Inc.
A left tackle's protection directly correlates with a quarterback—and ultimately, a team's—success; and Clady has been pure gold through seven weeks of the season.
Penalized only twice this year, Clady is on pace to allow one or fewer sacks and be penalized four times, which would be his best marks since his rookie season in 2008, when he allowed 0.5 sacks and was penalized three times.  With Clady protecting his blindside, Manning has recorded the league's best QB rating (109.0), best yards-per-completion average (8.2), the most 20+ yard passes (33), second-most yards per game (301.9), the third most touchdowns (17) and the second-fewest total of interceptions (4).
Meanwhile, Denver's running game has accounted for 52 first downs (seventh-best), with 26.5% of their rushing attempts resulting in first downs (fifth-best). Last season, the Broncos converted rushes for first downs on 23.6% of carries and their running backs scored five touchdowns — Denver's running backs have already scored five times halfway through this season.
On Sunday, Clady was a key part of Denver's offensive line that helped Willis McGahee and Co. pound out 225 yards on the ground. Â Effective in pass protection and run blocking, Clady is earning his paycheck.
Clady is in a contract year and is having a career performance. Â It's time to pay the man.
These three players stand out to us and have received less-than-deserved attention.  What do you think of their performances this year?  Are there other unsung heroes that you have noticed that we didn't mention?  Tell us about them in the comments below!