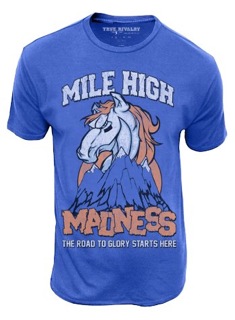 As the season progresses, BroncoTalk is going to do a handful of giveaways, usually on our Facebook page. To make it easier for fans to enter contests, we've put together a few general rules and guidelines that we will be able to make reference to down the road.
All winners will be randomly selected unless otherwise specified in the contest details. Â 
You must live in the continental United States to enter a contest.  (We cannot make any exceptions because shipping becomes too expensive.)
If you are selected as the winner but we are unable to contact you, we will select another winner. Â (We'll send you a tweet, message, or email, depending on where the contest is held.)
Only one entry per person.  Do not enter through multiple accounts or you will be removed from the contest.
If a contest is comment based, stay courteous and mature.  If the contest is not comment based, commenting will not increase your chances of winning.  (For example, if we say, "LIKE for a chance to win," on Facebook, commenting would not improve your chances of winning.)
Know that your personal information will never be published, sold, or given to third parties (for more information, see our privacy policy). At times we may need to alter these rules, and we reserve the right to do so without notice to contest participants. You can always find the most recent giveaway rules here.
Good luck!