Posted Thu Sep 20th by Monty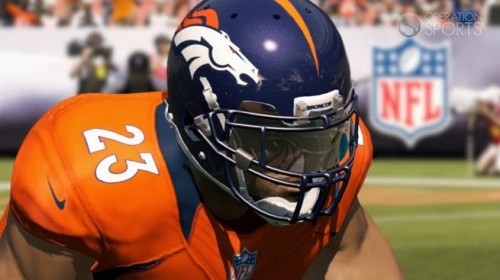 Denver Broncos power rankings from around the web. How did Monday's 27-21 loss to the Atlanta Falcons affect the Broncos' power rankings? Let's find out.
ESPN: 10th (9)
It could take a while, but Denver still has an opportunity to be very good despite its turnover-filled debacle against Atlanta.
SI/Don Banks:Â 9th (8)
Forgive the non sequitur, but the funniest thing I've heard in the last week came from Archie Manning, when I asked him the other day what Olivia Manning — Peyton's mom — thought of that hilarious United Way spoof commercial that Peyton did on "Saturday Night Live" back in 2007? "She thought he was really banging balls off those kids," Archie said in his ear-pleasing southern drawl. "I had to tell her those were Nerf balls with sound effects. She was pretty concerned about him beating up on those kids."
FOX: 12th (11)
The Broncos were the first team since 2002 to have four turnovers in the first quarter, including three Peyton Manning interceptions on the first three possessions, and they still only lost by six points.
CBS: 13th (9)
Don't dare do it. That is, wish for Tim Tebow to come back. Peyton Manning just had a bad quarter against Atlanta. He will be fine.
NFL.com: 12th (8)
Monday night's game was underwritten on the first three drives, when Peyton Manning tossed three picks. While brother Eli pulled off a comeback after three first-half picks of his own, he wasn't on the road against one of the NFC's best teams.
Walter Football: 11th (10)
National Football Post: 10th (8)
Turn the ball over on the road and you will usually get on the plane with a loss. Poor night from Manning and the Broncos.
Update — fixed the ESPN link and rank.

Loading ...