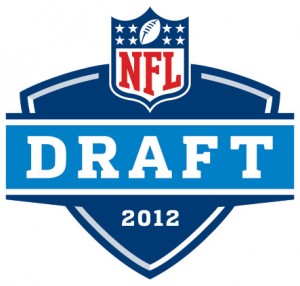 The NFL Draft will begin in less than half an hour and the trades have already started. Â The Cleveland Browns have traded up to the third overall selection (via the Minnesota Vikings) to select Alabama running back Trent Richardson, according to ESPN's Adam Schefter.
The Browns traded picks in the 1st, 4th, 5th and 7th rounds to move up one spot. Â There were several other teams trying to trade for the third overall pick, according to reports. Â We expect a large amount of trades to happen throughout the first round of the draft.
As for the Broncos, the team appears to be primed to trade down when on the clock. Â According to Schefter, several teams have contacted the Broncos about trading for their pick and Denver is likely to move back (possibly all the way down into the second round). Â Per Schefter, the Broncos will make their decision based on who is left on the board.
Schefter noted that Denver is highly unlikely to trade up and will be looking to make their selection at 25th overall while entertaining offers to trade down. One team that could be interested in trading up to Denver's No. 25 pick is the Green Bay Packers, according to ESPN's Cecil Lammey.
Stay tuned… things are going to get interesting!