Posted Wed Apr 25th by Monty
The most common position predicted to be selected with the Denver Broncos' first round draft pick in 2012 is, without a doubt, defensive tackle, so we decided to break down the three names most associated with the Broncos choice at 25 today: Michael Brockers (LSU), Jerel Worthy (Michigan State), and Devon Still (Penn State). If each of these players were available for Denver at Pick #25, we wondered, who should the Denver Broncos pick?
Breaking down the Rankings
We went to eight different sets of prospect rankings: Scouts Inc. (ESPN), Mel Kiper, Jr. (ESPN), Todd McShay (ESPN), Mike Mayock (NFL.com), NFLDraftScout.com, NFLDraftCountdown.com, WalterFootball.com, and FFToolbox.com. We tallied up the numbers: here's how the three players rank.
The Lowdown: Michael Brockers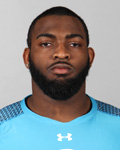 Height: 6'6″
Weight: 322
40-Time: 5.36
Bench: 19 reps
Strengths: Excels in run support; ball awareness; physical freak; strong work ethic; passion for the game.
Weaknesses: Pass rush marginal; lack of experience.
Impact: Mid-term. Lack of experience may require time to develop toolset at pro level, but those tools are there where he could excel immediately. Brockers benefited from a deep LSU line that allowed him to fit as a rotational player, so his impact might be immediate.
Conclusion: He has the highest ceiling of the group, but also has the most to learn. Brockers is very athletic for his huge frame and will be difficult to pass up if he falls to the Broncos
The Lowdown: Jerel Worthy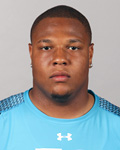 Height: 6'2″
Weight: 308
40-Time: 5.08
Bench: 28 (pro day)
Strengths: Run support; lightning fast off the snap; productive; durable; strong.
Weaknesses: Measurables; pass rush; consistency; effort and motor; stamina and conditioning.
Impact: Immediate. Has been considered a top prospect for two years.
Conclusion: Worthy was productive and thought to be one of the top DT's heading into this draft. Had a phenomenal Pro Day; I think he's underrated by most scouts due to height and arm length.
The Lowdown: Devon Still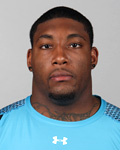 Height: 6'5″
Weight: 303
40-Time: 5.08
Bench: 26 reps
Strengths: Run support; technically sound; complete game; physical freak; big and thick; fast; productive.
Weaknesses: Inconsistent; injury concerns; pass rush; play action awareness; height can lead to lost leverage; character concerns.
Impact: Long-term. Devon Still could add some muscle to his frame and has been up-and-down.
Conclusion: Has had some amazing plays in college that helped his stock rise, but may not be worth the 25th overall pick.
Conclusion
Brockers offers the greatest combination of measurables and production of the three, which is why he's graded higher than Worthy, but I'm a Jerel Worthy fan. He's been the most productive of the bunch, didn't have as deep a defensive line rotation to hide behind in Michigan State, and, in my opinion, offers the greatest immediate impact as a 4-3 rotational player.
Brockers is the project, and potential Pro Bowler. Worthy is the safe pick. Still is the wild card.
One thing's for certain — if these three all fall to 25, the Broncos have a tough decision to make. Who would you choose?

Loading ...