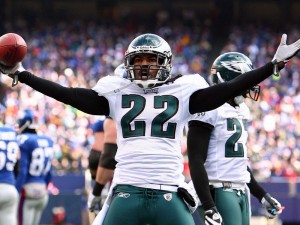 According the Denver Post, the Denver Broncos made an attempt to add Asante Samuel to the roster. Per the Denver Post, there were two proposals made. Both deals did not work out, and the deal will most likely not be made.
However, the Broncos no longer believe they can strike a deal, even though trade talks advanced to the stage where the team presented two proposals — one for a late-round draft pick and the other involving a player.
Asante Samuel is 31 years old and due 10 million is 2012 and 11.5 million in 2013. If the deal would have taken place, the Broncos would have still retained the oldest secondary in the NFL.
The Broncos recently added Tracy Porter and released Andre' Goodman, which added more youth to the secondary since Porter is only 25.
What do you think Bronco Nation? Should the Broncos pushed a bit harder for Samuel, or are you happy with the secondary as is?