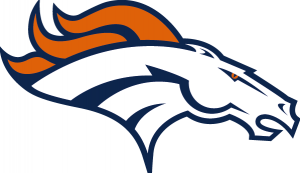 The Denver Broncos began organized team workouts (OTWs) at the team's facility in Dove Valley on Monday, and a majority of the team was present.  The workouts are closed to the media so nobody but the players and coaches know exactly who was and wasn't there today.
But we have a list of all of the confirmed players that did and did not attend. It should be noted that these workouts are "voluntary", but are also "highly recommended."
Confirmed attendance:
Peyton Manning (Press conference).
Caleb Hanie (Mentioned).
Adam Weber (Mentioned). Â 
Lance Ball (Twitter).
Jeremiah Johnson (Photo).
Willis McGahee (Mentioned).
Austin Sylvester (Photo).
Knowshon Moreno (Tweet).
Wide receivers/tight ends:
Eric Decker (Press conference).
Demaryius Thomas (Photo).
Matthew Willis (Photo).
Britt Davis (Photo).
Virgil Green (Photo).
Joel Dreessen (Mentioned).
Jacob Tamme (Photo).
Ryan Clady (Photo).
Ryan Harris (Photo).
J.D. Walton (Photo).
Zane Beadles (Photo).
Chris Kuper (Photo).
Champ Bailey (Press conference).
Tony Carter (Photo).
Quinton Carter (Twitter).
David Bruton (Photo).
Mike Adams (Tweet).
Linebackers/defensive line:
Von Miller (Press conference).
Kevin Vickerson (Photo).
Robert Ayers (Photo).
Wesley Woodyard (Tweet).
Confirmed absence:
Tracy Porter
(
Tweet
/Mentioned).
Notable Unknowns:
Andre Caldwell (Wide receiver).
Britton Colquitt (Punter).
Matt Prater (Kicker).
Lonie Paxton (Long snapper).
Orlando Franklin (Offensive tackle).
Ben Garland (Defensive line).
Joe Mays (Middle linebacker).
Rahim Moore (Safety).
Notes:
Wide receiver Brandon Stokley, who signed with the team today, will be at the team's facility to workout with the team on Tuesday.  Fellow receiver Eric Decker noted that about 35 to 40 players attended an unofficial practice on the team's practice field today, though no coaches were present due to NFL offseason rules.
Second-year linebacker Von Miller said his thumb is about 85% recovered and added that he is "positive" it will be fully recovered in time for training camp. Cornerback Champ Bailey reiterated that quarterback Peyton Manning gives the team a chance to reach the Super Bowl, but the defense still needs to improve. Manning noted that he has been living at the team's facility.