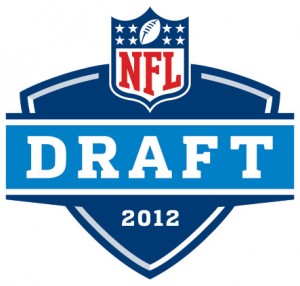 Pick twenty is classic, pick twenty-one is fresh.
Get all of look of the whole schedule and previously selected players here.
Last three picks
18.

Drew Butler, P, Georgia
19.

Dont'a Hightower, LB, Alabama
20.

Michael Brockers, DT, LSU

Today's GM is Crushsg
With the twenty-first pick of 2012 Interactive Mock Draft, the Cincinnati Bengals select…
21.

Dre Kirkpatrick, CB, Alabama

I must start by saying that as enticing as some of the recievers are, we do not believe that Andy Dalton needs two elite players at the same position. There is also some good talent available a little later in the draft. Not to mention Jermaine Gresham has a big spot in our future.

We started by adding the best all around DT in Fletcher Cox who will help pressure the quarterback, we know we still need to add talent to our secondary. Part of the reason we took Cox first is because we had three players in the secondary with similar grades, but thanks to some surprising picks since then we still get our top choice…
Dre Kirkpatrick CB Alabama.

Dre is an incredible talent who should help our defensive backfield immediately. He has good size and quikness and we love his physicality and willingness to make a hit. We hope Leon will get healthy to create a great tandem for years to come.

After adding two great offensive playmakers in Dalton and AJ Green last year we feel like we have done the same to our defense this year. The future is bright in Cincy. And a huge thank you to Oakland for the huge ransom for a quarterback that we were content not having on our roster.
ON THE CLOCK: Cleveland Browns, GM Eljbow