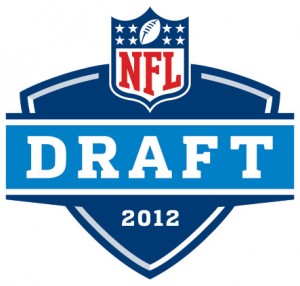 The 2012 NFL Draft is less than two weeks away and the Denver Broncos are preparing their draft boards. Â Leading up to the draft, the Broncos will be working out prospects and bringing in players for visits.
Currently, the Broncos have shown interest in six prospects.
The Broncos are expected to workout or bring in thirty to forty players for visits before the draft.  We'll keep you updated on who those players are. Denver currently owns seven selections in the draft, including the 25th overall pick.
Depending on who you ask (and on which day of the week you ask them), the Broncos will draft either a DT, WR, CB, MLB or RB in the first round. Â The Broncos have options, and their plans may become clearer as the draft draws closer.
The first round of draft will begin on Thursday, April 26th and will be broadcast on NFL Network and ESPN.