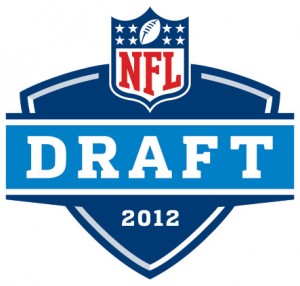 Pick eight is in the book, today we move on to number nine.
Get all of look of the whole schedule and previously selected players here.
Last three picks
6. 

 Justin Blackmon, WR, Oklahoma
7. 

 Melvin Ingram, DE, South Carolina
8. 

 Morris Claibourne, CB, LSU
Today's GM is Mr. East. It should have been someone else, but I did not receive a pick.
With the ninth pick of 2012 Interactive Mock Draft, the Carolina Panthers select…
8.

 Quinton Coples, DE, North Carolina
It's amazing what one man can do to entire team. The Panther's had a great 2011 season, especially for being in the NFC South. If the Panthers really want to compete in a tough division, they need to get the quarterback. Quinton Coples can get to the quarterback.

It is not out of the question that if the Panthers' shore up their defense and win a couple of close games that they could sneak into a wild card berth. When you have a man like Cam Newton, anything is possible really.

The Pathers could go for a big man like Dontari Poe, but many scouts hate his game tape. There are questions about Poe's drive, character, and football intelligence. Ron Rivera will see through the big man's ruse, and go for the playmaker.