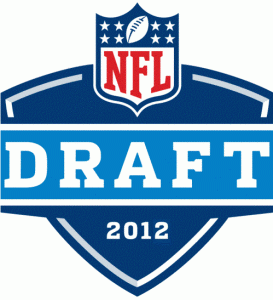 With the NFL Draft now only a few weeks away, the Oakland Raiders have been preparing to draft the fastest player left on the board with their first pick (in the third round).
We at RaidersTalk have been heavily researching the 2012 NFL Draft class (by Googling Best forty yard dash times daily) to try to accurately predict who are the best prospects for Oakland.  Here are our top five players: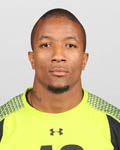 1. Josh Robinson.
Robinson ran a 4.33 forty-yard-dash at the NFL's scouting combine (which was the fastest) and played cornerback at Central Florida during his collegiate playing days.  Robinson is currently projected to be a third round pick so the Raiders may be able to grab him at 95th overall.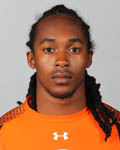 2. Travis Benjamin. 
Benjamin ran the second-fastest forty-time at the NFL's scouting combine at 4.36 seconds and played wide receiver in Miami.  The Raiders love fast receivers and have been looking for a game-changer at the position since Javon Walker left in 2009.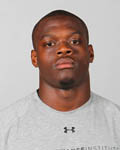 3. Stephen Hill.
Benjamin wasn't the only receiver that ran a 4.36 at the combine, as Georgia Tech's Stephen Hill tied for the second-fastest forty-yard-dash time last February.  A speedy wide receiver duo of Benjamin and Hill — two possible future Hall of Famers — could go down as the Raiders' best receiving corps in franchise history.  Look for Oakland to try and draft both players using 2013 and 2014 picks to trade back into the draft.
Benjamin and Hill weren't the only two receivers that ran a 4.36Â forty-yard-dash at the combine, Stanford's Chris Owusu (gosh darn, that's a name for ya) also ran a 4.36. Â With all three receivers turning in fantastic times, Oakland will look to target them in the draft. Â Can you say best trio of receivers in franchise history?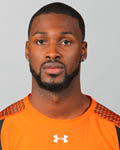 5. A.J. Jenkins
Illinois wide receiver A.J. Jenkins ran the sixth-best forty-yard-dash at the combine, coming in at 4.39 seconds.  All four of the receivers mentioned here (save Jenkins) are projected to be drafted late in the draft, so the Raiders will probably only have to trade their 3rd, 4th, 5th, 6th and 7th round 2013 selections to grab them.  Coming away with the four fastest receivers in the draft — and the fastest player in the draft, Josh Robinson — the Raiders may have the best 2012 draft class among all thirty-two teams.
The draft is getting closer, Oakland is almost on the clock! Â If only it could get here as fast as our top prospects could.
(Update: April Fools!)