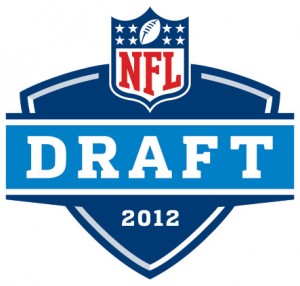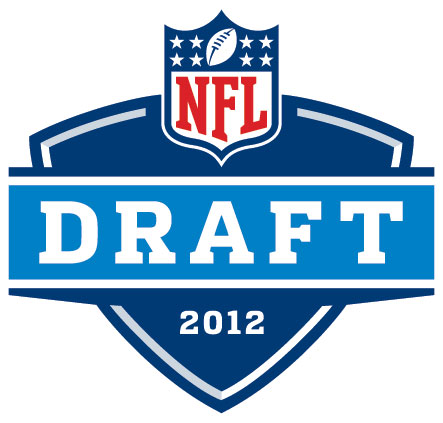 Things are getting a little interesting today. One of our general managers sees a prospect he needs to have and makes a huge move for it.
Like I stated before, I never said this thing was going to be realistic.
Hold on to your seats, because here comes pick number six.
With the sixth overall pick of the 2012 Interactive Mock Draft… the Philadelphia Eagles select…
6.

 Justin Blackmon, WR, Oklahoma St.
A note from the Commissioner
The Philadelphia Eagles have traded with the St. Louis Rams.

The Eagles will receive:

The Rams 2012 1st round pick (1,600 pts)

The Rams will receive:

The Eagles 2012 1st (1,050 pts)
The Eagles 2012 2nd, and 3rd round picks (675Â pts)
The Eagles 2013 2nd (est 450 pts)
Asante Samuel
The story, as told by GM, Chrisfuj
When DeMeco Ryans signed with the team one week ago, I knew that I wanted to move out of the 15 spot. While I didn't anticipate moving up this high, it does give me the opportunity to shed one large contract and get a player I consider one of the top prospects in the draft.

"But, you guys are loaded at receiver! You just signed Jackson to $50 mil and have Maclin locked in to a deal." To me, the positives that Blackmon brings to this team far out-weigh both the need at DT and the positives that a player we projected to grab at 15 would bring in.

Although the Eagles weren't terrible in the Red-zone (14th), Eagles receivers only caught 9 red-zone touchdowns. Blackmon lacks ideal "red-zone size," but led FBS in Red-zone receptions (29) and touchdowns (11). What I saw from the Eagles passing offense last year was an offense that spread the ball around but lacked a go-to chain mover and red-zone threat, Justin Blackmon immediately addresses these needs and should challenge for a starting job.

The other part of this deal to move up was to shed Asante Samuel's large contract. The corner was supposed to be paid a $9.9 mil base salary this season, and was publicly put on the trading block by the front office. This freed up money gives us the flexibility to work out a contract with our top priority coming out of his rookie contract, LeSean McCoy.

Sure, I probably gave up one or two too many picks for Justin Blackmon, but when it came down to it. I targeted Blackmon from the beginning as a can't miss prospect and once he came to a team that I thought could use a corner like Asante, I would try and make a deal happen. The fans will be happy with this move, but I could see it either cementing my short legacy as the Eagles' GM or killing it.