Posted Mon Mar 26th by Monty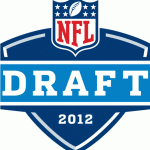 The Denver Broncos were not among 15 teams to receive compensatory draft picks this year, the NFL announced at its annual owners meetings Monday. A total of 32 compensatory picks were divvied out. The Broncos still have seven draft picks in 2012.
The Oakland Raiders received by far the greatest compensation, netting the only third round pick of the bunch, as well as fourth and fifth round selections.
These picks reflect NFL teams' free agency net changes from 2011, not 2012. A team losing more or better compensatory free agents than it acquires in the previous year is eligible to receive compensatory draft picks, the NFL said in a statement.
Looking ahead, the Broncos may be eligible for compensatory picks in 2013. They've lost starters Brodrick Bunkley, Spencer Larsen, and Daniel Fells in free agency thus far, as well as receiver/returner Eddie Royal. However, the addition of players like Jacob Tamme and Tracy Porter may offset that.
NFL announces 32 compensatory draft choices to 15 teams [ProFootballTalk]