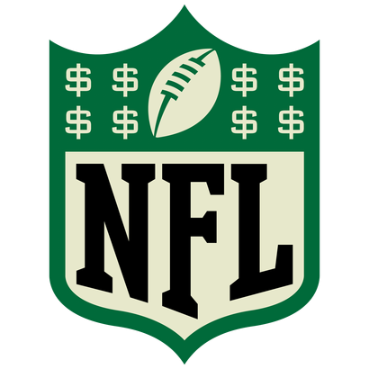 The New Orleans Saints and their former defensive coordinator, Gregg Williams, have come under intense scrutiny over the past few days for running a bounty system with their defensive players.  The system operates as follows: make a big defensive play (i.e. knock somebody out) and you get rewarded with cash by your coaches and/or teammates.
The media — and NFL Commissioner Roger Goodell — have come across as being shocked and horrified at the news of bounties operating in the NFL, but in reality, such operations are a part of the NFL and have been for a long, long time.  We at BT do not condone NFL bounties which go against the league's rules, but we also do not deny that they have been apart of the game and nearly all thirty-two teams probably operate, or at one time operated, bounty systems.
Their is no evidence to suggest that the Denver Broncos themselves reward their players for vicious hits — and we are not accusing them of operating such a system — but who's to say that the Broncos don't run an operation similar, but on a smaller scale, to that of what the Saints operated?  Before he became Denver's defense coordinator in 2011, Dennis Allen was New Orleans' secondary coach while the Saints' bounty program was taking place.
When Williams, New Orleans' defensive coordinator, was coaching Jacksonville's defense in 2008 under then-Jaguars Head Coach Jack Del Rio (Denver's current defensive coordinator), he probably rewarded his player's for knockout hits under Del Rio's watch.
Last pre-season in a game against the Buffalo Bills, Broncos' rookie safety Rahim Moore hit receiver Donald Jones so hard that the knocked him out.  The hit [video] caused Moore's teammates and coaches to go ecstatic, and the referee to throw a flag for unsportsmanlike conduct.
After the play, Broncos' veteran safety Brian Dawkins congratulated Moore on his first big hit in the NFL while cornerback Champ Bailey argued with the officials that the play should not have been penalized.  After the game, Coach John Fox did not condemn the hit, while being careful to not comment in a way that would upset the league's front office.
"I'm not going to fault him [for the hit]," said Fox before adding that he didn't think it was a helmet-to-helmet hit.  "They viewed it as a penalty," concluded Fox, obviously hinting at his disagreement with the ruling.
Whether Moore's teammates or coaches financially rewarded him for his hit is unknown, and there's really no way of knowing.  But the point is, what the NFL and media condemned, Moore's teammates and coaches praised, sending a mix-reaction to a young player.
At the end of the day, any player is going to listen to his coaches and veteran teammates above the league's commissioner, especially if he is compensated for doing so.  Right or wrong, players being rewarded for making plays that they are coached to make has been going on for years.  The Saints are not the only team doing this.  Tthey were just the first team caught.
What's your take on the situation? Were you aware of bounties in football, or were you surprised when you first heard about the Saints' operation?