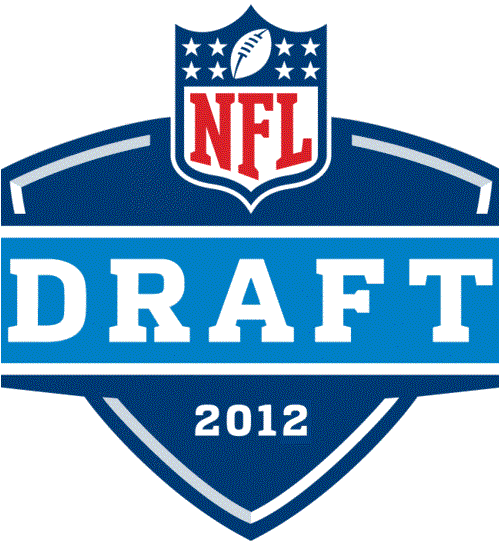 The 2012 NFL Draft is quickly approaching and the Denver Broncos currently have picks in six of the seven rounds.  Per the Denver Post's Jeff Legwold, the team's selections are as follows:
Current draft selections:
1st round (25th overall) — own selection.

2nd round (TBA overall) — own selection.

3rd round (TBA overall) — own selection.

4th round (TBA overall) — own selection.

5th round (TBA overall) — acquired in Brandon Lloyd trade from the St. Louis Rams.

7th round (TBA overall) — own selection.
A few notes:
The Broncos' may add to their six draft picks through trades before or during the draft and the team may be awarded at least one compensatory selection in the coming weeks.  The team's fifth round selection from the Rams was originally a conditional sixth rounder which turned into a fifth when Lloyd caught more than thirty passes in St. Louis last season.
The Broncos' own fifth round pick is in Cleveland, as the team is still giving the Browns compensation for quarterback Brady Quinn.  Denver's sixth round pick went to Philadelphia as part of a trade with the Eagles which sent linebacker Joe Mays to the Broncos.
Watching the mocks:
Although some question his work ethic, Penn State defensive tackle Devon Still has been commonly linked to Denver since the NFL's Scouting Combine.  Both WalterFootball.com and CBSSports.com predict Still wearing a Broncos' cap on draft day.
If it's not Still, many are predicting Denver will select another defensive tackle.  Rotoworld.com has the Broncos drafting Mississippi State's Fletcher Cox in their latest mock.  NFL.com's Bucky Brooks also has Denver picking Cox.
Fellow NFL.com contributors Chad Reuter and Steve Wyche predict that the Broncos will select Michigan State defensive tackle Jerel Worthy.  Fox Sports' Peter Schrager mocks the Broncos selecting USC defensive end Nick Perry.
BT's Mr. East has Denver selecting Alabama middle linebacker Dont'a Hightower.  East points out that Broncos General Manager Brian Xanders, a former linebacker, will not hesitate to upgrade the position.
Broncos' have 25th overall quarterback history:
The Broncos have only ever selected 25th overall twice before (in 2010 and 1992).  With those selections, Denver drafted two quarterbacks; Tim Tebow (two years ago) and Tommy Maddox (twenty years ago).  Will the team follow the trend this year?
The team has done their homework on Baylor quarterback Robert Griffin III and they are certainly interested.  The problem there is that moving from 25th to 2nd overall would require about an NFL franchise worth of picks and the team has too many other needs to fill.
So, unless Griffin free-falls out of the top five, he is currently not an option for Denver.  Two other quarterbacks that have impressed the Broncos however, Brandon Weeden and Brock Osweiler will still be on the board when Denver picks 25th overall and possibly even when they select in the second and third rounds.
Broncos' VP John Elway reportedly likes Texas A&M quarterback Ryan Tannehill and there is a chance that he could fall to Denver's 25th position on the board.  Arizona's Nick Foles is another option.  It wouldn't surprise us if the Broncos selected a quarterback in the second round, but we can't rule out the possibility of a first round pick, either.
2012 NFL Draft Countdown:
The 2012 NFL Draft is approximately 56 days, seven hours and forty-nine seconds away.