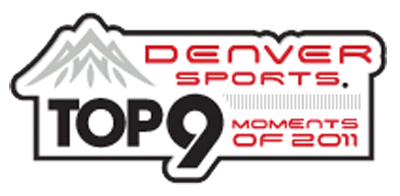 Denver Broncos kicker Matt Prater's two field goals in week fourteen against the Chicago Bears last season were named the Denver Sports' Top Moment of 2011 on Thursday night during a red carpet awards show at the Ellie Caulkins Opera House at the Denver Center for the Performing Arts.  Denver's Punter, Britton Colquitt accepted the award for Prater.
Congrats to Matt Prater: his two 50+ yd FGs vs. CHI named Top Professional Moment of 2011 in the Denver Sports Top 9 Moments.

— Denver Broncos (@Denver_Broncos) March 2, 2012
Denver Sports is the non-profit organization charged with bringing sporting events to Denver.  The goal of the Top9 awards is to honor, recognize and celebrate the best sports moments that we know and more importantly don't know in Colorado.
Congrats to Prater, the award was well-deserved! Here's to many more game-winning kicks down the road.