With the NFL Combine now over, the draft speculations, Mock Drafts, player interviews and workouts will be in full swing.  The Denver Broncos are reportedly interested in selecting a quarterback in the draft, a lot higher than many would expect.
Related: BT's 1st Annual Interactive Mock Draft
ESPN's Peter King speculates that Denver will select a quarterback in the first two rounds of the draft.  While that is just King's opinion, the Broncos did come away from an interview with Oklahoma State quarterback Brandon Weeden "extremely impressed," according to the Denver Posts' Mike Klis.
The only downside to Weeden is the fact that he will be turning twenty-nine years old this October.  If not for his age, Weeden would probably be considered the third best quarterback in the draft.
The Broncos also came away impressed after interviewing Arizona State Brock Osweiler, per Klis.  Both quarterbacks are expected to go in the second-to-third rounds of the draft.
Name: Brandon Weeden

Height, Weight: 6'4, 221
College, Film: Oklahoma St., Tostitos Fiesta Bowl Highlights
Experience:Â Senior, Two-Year Starter
Projection:Â 2nd Round Pick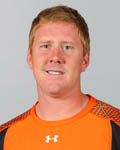 In 2002, Weeden was drafted in the first round of the Major League Baseball Draft by the New York Yankees.  After playing baseball through 2006, Weeden decided to attend Oklahoma Sate.  During his junior season, Weeden was named the Cowboy's starter.  In 2010, Weeden broke nearly all of Oklahoma's passing records and he lead the Cowboys to a Tostitos Fiesta Bowl Championship one season later.
Name: Brock Osweiler

Height, Weight: 6'8, 240
College, Film: Arizona St., Highlights vs. USC
Experience: Junior, One-Year Starter
Projection:Â 2nd-to-3rd Round Pick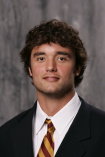 From 2009-2010, Oswiler played in twelve games (starting two) and became the first true freshman to start a game for the Sun Devils since Jake Plummer did back in 1993.  In 2011, Osweiler was named Arizona State's starter and passed for 4,036 yards and twenty-six touchdowns last season.  Osweiler is projected to be a second-to-third round draft selection.
In the coming weeks, there will be a lot of speculation about which quarterbacks will compete with Tim Tebow in Denver this off-season.  As of today, Weeden and Osweiler appear to be two quarterbacks on the Broncos' radar.