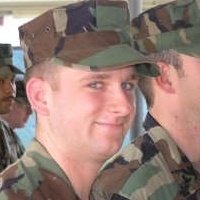 This Veterans Day weekend on BroncoTalk, we will be honoring the brave men and women who have or currently are serving in the U.S. Military.  If you know a veteran or active member of the Military and would like them to be honored on the blog,  send us an E-mail with a picture and note of why he or she is a hero to you.
To kick things off, we would like to give a Mile High Salute to Spencer S. and his family.  Thank you for serving our country, GB²!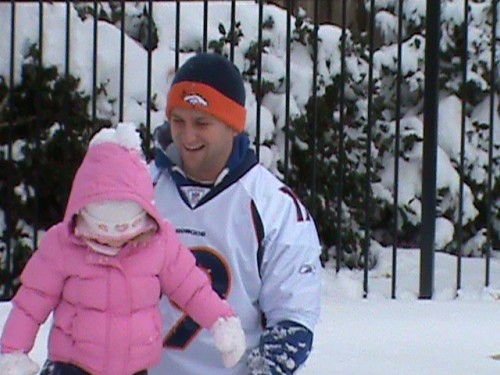 "My husband's name is Spencer S.  He is a huge Broncos' fan.  He currently serves in the U.S. Seabee Reserves and will be leaving the beginning of January for 10 months to an undisclosed area to do humanitarian work.
"We have a 3 year old daughter who will miss him very much and I will be finishing up my education at Regent University for elementary education.  I respect and honor my husband in every regard, he is an amazing person!  Even when he is working 12 hour shifts (and sometimes double duty on drill weekends), he still finds time to do things for others."  — Holly S.
Please join us in thanking Spencer and his family for their service.  We truly do live in the greatest country in the world.