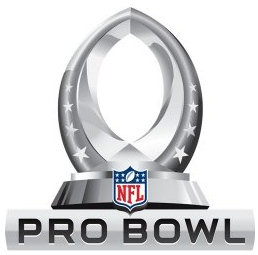 Voting for the 2012 AFC/NFC All Star game started on Tuesday afternoon across the country.  Fans can begin voting for their favorite NFL players at NFL.com/ProBowl.
Fan voting accounts for one third of the results, as the coaches and players place the other two thirds of the votes.  The 2012 Pro Bowl will be played  on Sunday, January 29th, 2012 at Aloha Stadium, in Honolulu, Hawaii.
For the Denver Broncos, rookie linebacker Von Miller and punter Britton Colquitt appear to have the best chances of reaching Hawaii.  Miller owns the second most sacks by an AFC outside linebacker this season, just one sack behind Pittsburgh's LaMarr Woodley (7).
Entering his third season as the Broncos punter, Colquitt owns the fourth-best net yards in the AFC (1,371), the fifth-best long (65), the third-best average (50.0), and the best net average in the AFC (43.0).  Colquitt has also landed nine punts inside the 20-yard line and owns the tenth-best return yards allowed (184 yards, minimum 30 punts).
The Broncos currently have five Pro Bowl players on the roster.  Cornerback Champ Bailey has gone to ten Pro Bowls, more than any other cornerback in the history of the game.  Safety Brian Dawkins has earned eight selections while offensive tackle Ryan Clady, Elvis Dumervil and running back Willis McGahee have each had the honor once (Clady and Dumervil in 2009 and McGahee in 2007).
Last year, Bailey and former Broncos receiver Brandon Lloyd represented the team in the All Star game.
Voting is now open.  Cast your 2012 Pro Bowl Ballot at NFL.com!