Posted Wed Aug 24th by Monty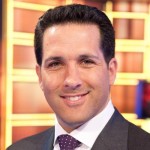 Tim Tebow has fallen down the depth chart, been criticized to the point of analysts suggesting he should be cut, and been called the fourth-best quarterback on the Denver Broncos roster by some higher-up within the Broncos organization.
Enter ESPN's Adam Schefter with some well-reasoned panic-quelling. In a radio interview with 850KOA AM Wednesday, Schefter made several great points but made one thing especially clear — Tim Tebow isn't going anywhere.
"Let's be very clear about this," Schefter said. "The Denver Broncos are keeping Tim Tebow. They wrote him a check last week for $6.7 million. They've paid off his base salaries in his contract as it was written in there. His base salary for this coming season, $1.6 million: it's fully guaranteed, the contract. The Denver Broncos are into Tim Tebow this year for $8.3 million. They're not going to be paying him that money, then trading him elsewhere when he has minimal value around the league right now. They're not going to be paying him that money and releasing him.
"People can bash Tim Tebow all they want. Really, let's see what happens over the course of a season before we start hammering the guy."